Digital marketing management is increasingly (or should be) one of the top priorities of every company. After all, the arrival of digital transformation and changes in people's consumption habits are great examples of this new scenario.
Consumers are always connected – and a company that wants to become competitive in the market needs to master digital marketing. That's why we've listed the seven golden rules of good digital marketing management below, so your company can practice them as soon as possible! Also, we point you to one of the best digital marketers that can help you with a structured digital marketing strategy framework.
The 7 Golden Rules for Your Company's Digital Success
1st Rule: Set Effective Goals
The starting point of any successful digital strategy is the formulation of clear goals supported by metrics. Thus, your company will manage effective digital marketing if you start by establishing objectives that are:
specific
measurable
attainable
Relevant
timely
Want an example of an effective goal? Consider "increasing visits to the company's website by 80% over the next six months."
Rule 2: Identify the Audience You Want To Connect With
Having defined the goals to be achieved, it's time to identify the target audience with which your company wants to do business.
At this stage, the definition of buyer personas is fundamental: your company will know (and understand) each person profile that is part of your target audience. And through this, collect personal and professional information, goals and challenges, fears, values​​, and potential objections. It is this data that will help format the base of your campaign:
Information consumption habits will drive investment in ads on digital channels
The pains will define the type of argument to be used in the contents
Position and role information within the decision process will help optimize your sales team's time
In a nutshell, buyer personas assist your business in saying the right thing to the right person at the right time.
3rd Rule: Create and Optimize Your Digital Assets
Digital assets are part of your company's digital presence and can have the most varied applications. But certainly, the most common (and effective), regarding good digital marketing management is the landing page.
That's because it allows your company to capture useful data and information about your potential leads. And this data is a powerful weapon in the hands of your sales team, which is eager to close deals and generate revenue for your company.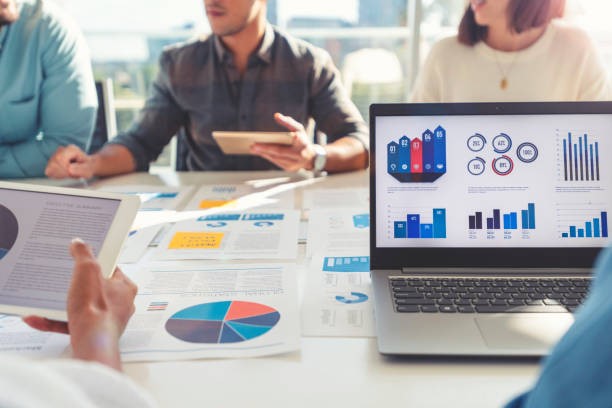 But whatever the format of your digital asset (landing pages, social media channels, blog, among others), keep two rules in mind:
Offer personalized and relevant content
Make sure it's 100% mobile-friendly
Rule 4: Work for Your Own Visibility
You've already established your company's goals, know the audience type to address, and have created good content. Now it's time to tell it to the world; to ensure visibility for your marketing efforts, use proven techniques such as:
content marketing
Social media
SEO
Advertising on digital channels
This will help generate traffic to your website and followers to your social media, ensuring your leads know your solutions.
Rule 5: Turn Traffic Into Leads
A good way to generate leads is to offer quality content. That's why you bet on producing e-books, white papers, webinars, blog articles, and infographics showing your company's willingness to help them. And who also has the right solution to offer them as soon as they are ready to do business.
It is also worth doing A/B tests to determine which content formats are better received by the public. How can you implement this in practice? Reach out to professionals who are vast in digital marketing strategy framework.
Rule 6: Nurture Your Leads
Now that your prospects have transitioned into leads, it's time to take them through their buying journey. To do so, invest in efficient digital marketing management through relevant emails with a clear and personalized call to action. It goes from reminders about the product previously sought invitations to checking out the latest articles on the blog, among others.
Rule 7: Turn Leads Into Customers
The ultimate goal of inbound marketing is to convert potential customers into real customers. That means not letting your leads take your money elsewhere – the dreaded competition. This is the moment when your sales team must work at full speed: presentation meetings, proposals, and discounts to close the deal. Everything that is within reach and that makes the deal close (worth it!).
Conclusion
Understand your company's digital positioning and how we can help grow traffic, leads, and sales by talking to our expert at Mari Marketing. We are also an Amazon consulting agency available to assist you with all the Amazon seller help you may need.